A message from Hi-Vac to our customers concerning COVID-19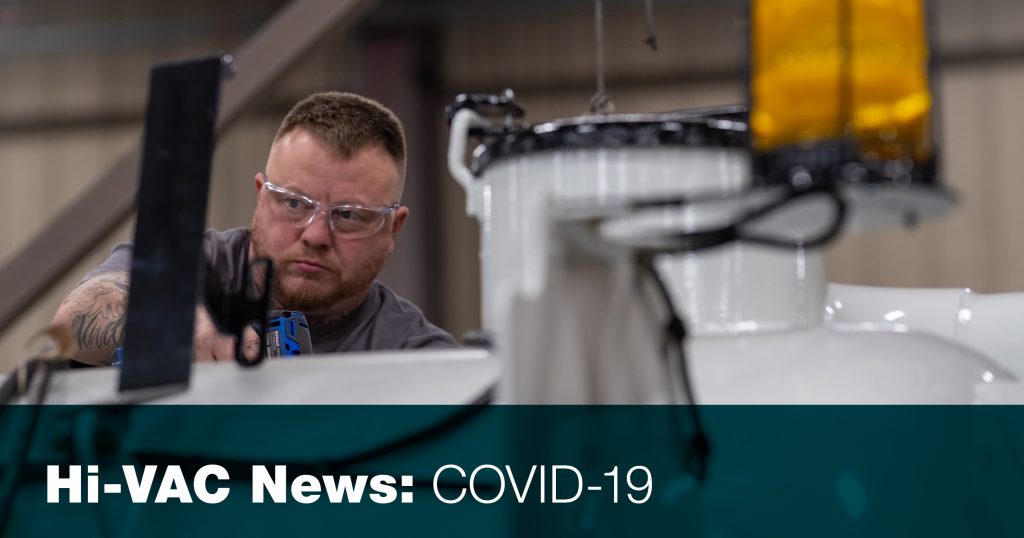 COVID-19 has changed the day-to-day lives of millions of people on virtually every continent, but Hi-Vac is open for business and serving our Customers. The safety of our Customers and our employees has always been and will continue to be our first and highest priority.
Hi-Vac products include the industry's leading Hydro-Excavators, Combination Vacuum Jetters, and Industrial Vacuum Systems. These tools are essential for governments, municipalities, and manufacturers all over the world to resolve difficult public utility, infrastructure, maintenance and clean-up challenges.
You can rest assured that our more than half-century commitment to our Customers is stronger than ever. We invite you to contact us today to learn how Hi-Vac and our global network of authorized dealers can help you now or in the future.

Daniel J Coley
President, Hi-Vac Corporation