Hi-Vac Corporation
Environmental Products for a Cleaner World
At Hi-Vac® Corporation, focusing on the environment and sustainability are the foundation of our livelihood and business. For over 40 years Hi-Vac has provided products and systems that tackle some of the toughest infrastructure, maintenance and clean-up challenges in the world. From the largest metropolitan city to the most critical power plant, Hi-Vac products work behind the scenes maintaining the infrastructure, improving air quality, non-destructively excavating, recycling, cleaning and maintaining the environment.
Hi-Vac Corporation products are sold under leading brand names in a wide range of critical markets.
Our Aquatech™ brand products provide the best combination vacuum jetter technology for municipalities worldwide. Aquatech trucks deliver unsurpassed performance for use in the cleaning of underground piping, catch basins, storm sewers, lift stations, and treatment plants.
Our O'Brien® brand products are the preferred jetter technology for municipalities and specialty contractors who utilize dedicated jetting technology.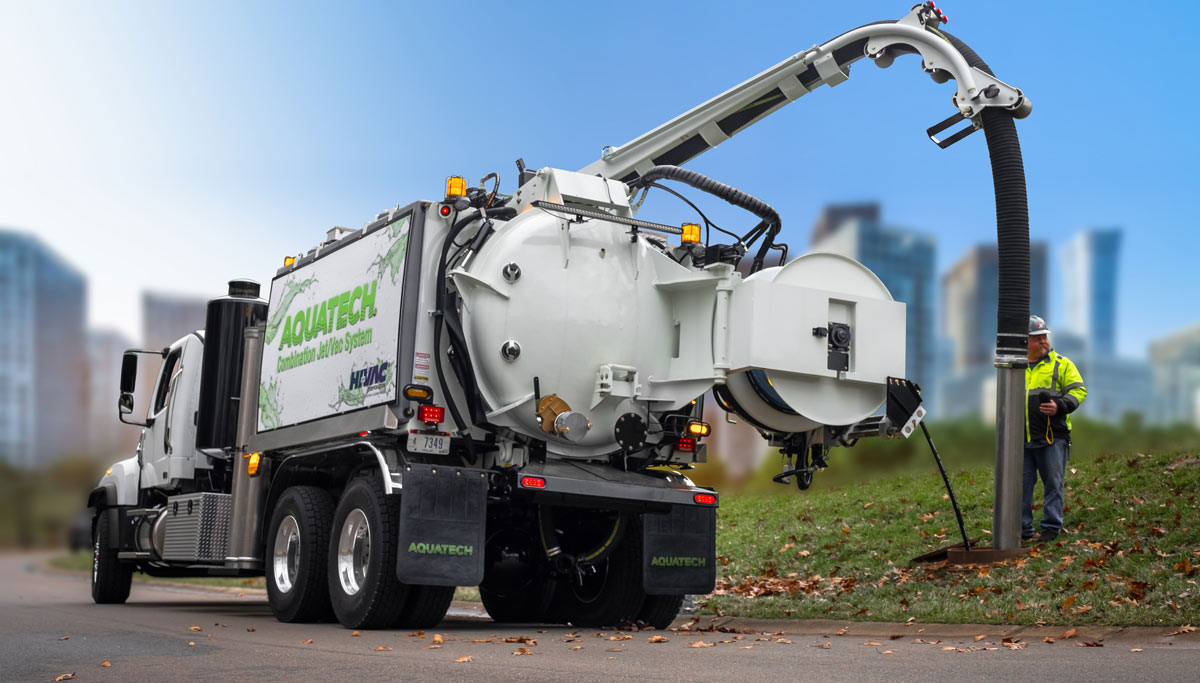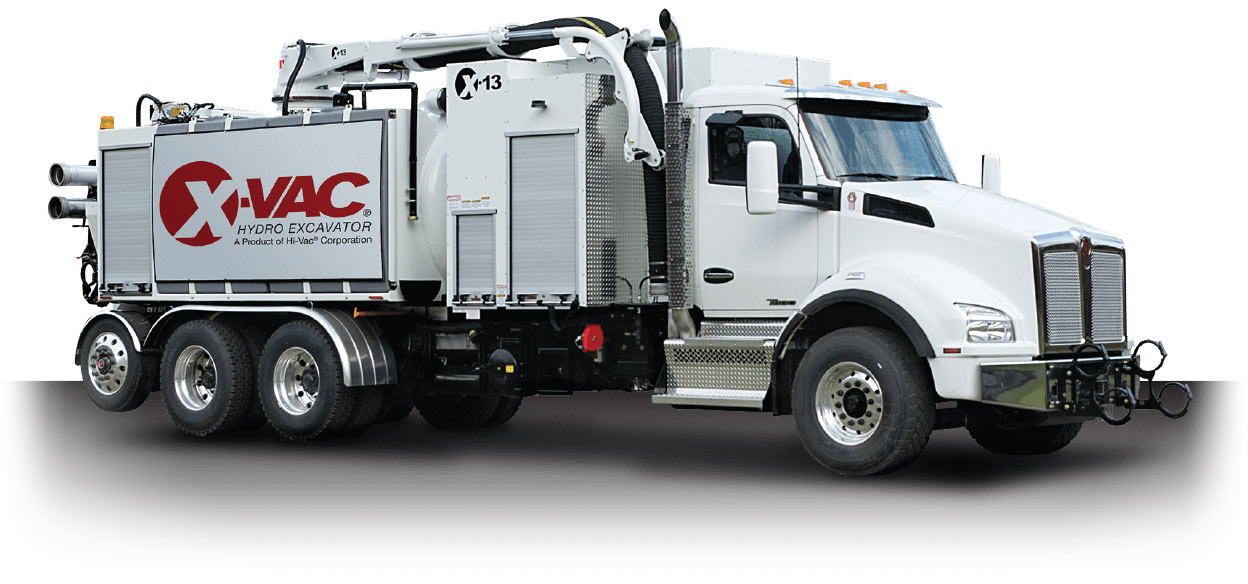 The X-Vac® products are known throughout the specialty contractor community as the most powerful and reliable contractor trucks available. X-Vac Hydro-Excavators set the industry standard as a safe and efficient method for locating underground utilities, exposing broken water lines, cleaning out potholes, and vacuuming a wide range of materials.
The Hi-Vac® product brand, the first product line under the Hi-Vac Corporation umbrella, is the market leader in industrial vacuum technology used by industrial facilities worldwide. You'll find Hi-Vac equipment in power plants, chemical plants, glass manufacturing, cement facilities, foundries and a wide range of manufacturing facilities where safety, efficiency, recycling, environmental compliance, and effective material management are critical.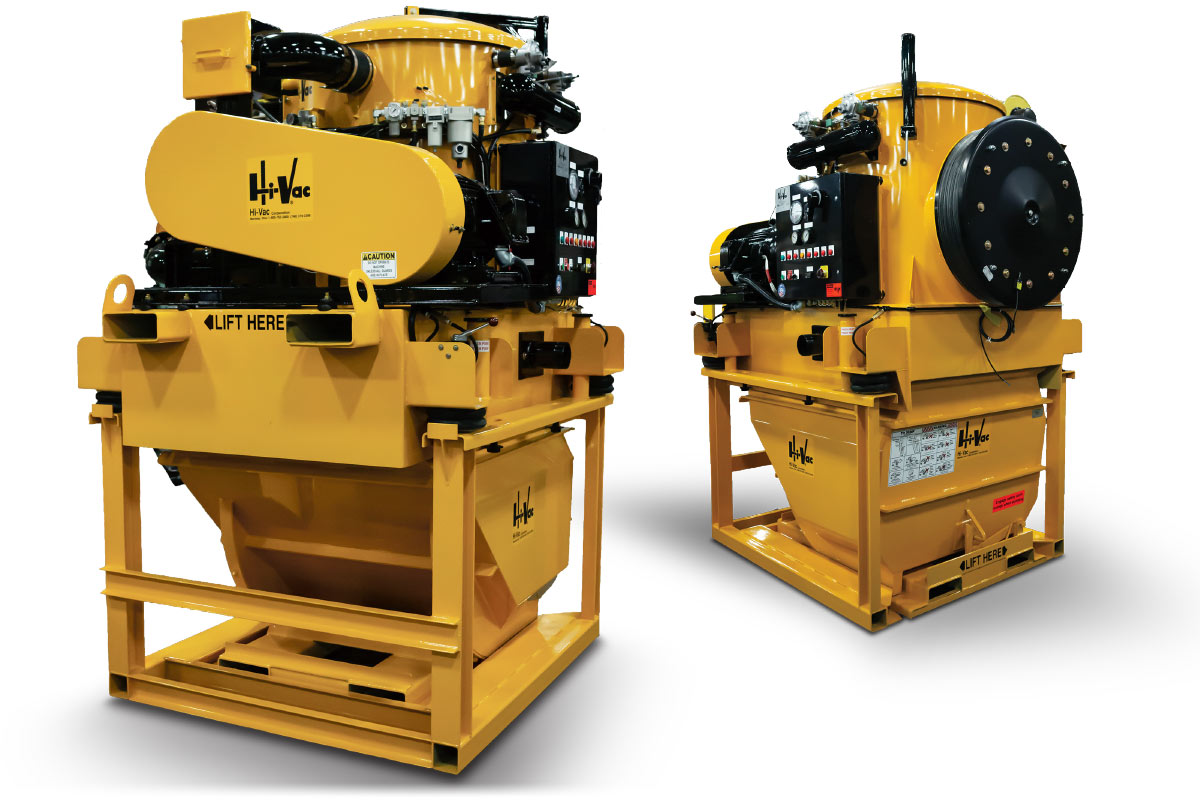 Leading professionals at municipalities, specialty contractors, and industrial facilities prefer Hi-Vac products because they know Hi-Vac is the trusted solution when efficiency, power, and reliability are paramount.
At the heart of every Hi-Vac product is innovation based on hands-on experience. We make it our business to know the application as well as the engineering and manufacturing of our products. Our staff of engineers, service technicians, and training professionals work hand-in-hand with our customers and local partners to provide personal training, start-up, and aftermarket support.
In addition to a comprehensive range of products, Hi-Vac Corporation provides engineering support to custom-tailor equipment and systems for even the most demanding applications. We provide aftermarket services including field service, parts, rentals, leasing, and rebuild services to complete the circle of customer satisfaction and support.
The operational cost efficiency of Hi-Vac products is built-in, resulting in an industry-leading return on investment with maximum safety and ease-of-operation. Our unique modular design concepts deliver clean and intuitive controls and simple, planned maintenance accessibility for critical system components. Managers, operators, and maintenance staff all appreciate the quality, simplicity, and reliability of Hi-Vac designs.
Hi-Vac systems are customized to provide a wide range of truck chassis, control interfaces, and option packages to meet the specific requirements of our customers.
Every Hi-Vac product is engineered, manufactured, and quality-tested at one of our world-class manufacturing facilities.
Each sale is supported through local authorized dealers and partners with expertise in training, operation, and maintenance of our products.
At Hi-Vac we pride ourselves in delivering the best value featuring:
Innovative and cost-effective products
Robust and reliable components
Operator-friendly designs
Highest-performing and most reliable systems
Best engineering, manufacturing, and quality processes
Thorough local field training and operational support
Knowledgeable and customer-focused support professionals
Hi-Vac Corporation
Environmental Products for a Cleaner World